Five
"....you are Mine."
Brotherhood Stars ♥ ♥ ♥
I've read and loved other PNR books but I never really fancy reading them. I have no idea why??? They have to be especially spectacular to draw me in but so many ladies, you know who you are, have been writing such enticing reviews with such amazing feelings and descriptions that I simply had to discover what the attraction is for myself! Now, I have to say, I think I might be in love with the whole delicious lot of the Black Dagger Brotherhood ♥ ♥ ♥
The vamps I have met so far ~ Wrathe, Rhage, Tohr, Zsadist, Vishous and Phury; Dark Lover's focus of attention and the hero is the delicious, long haired, all powerful, Wrath.....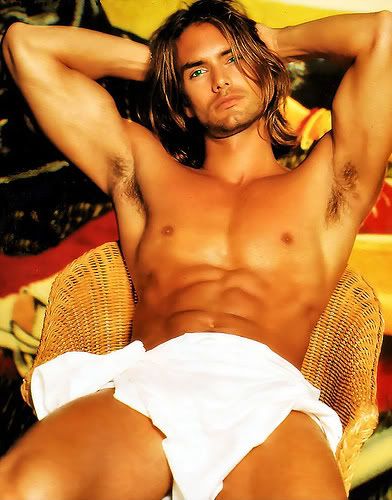 You are gorgeous
And, of course, there is the cop, Butch whom I'm sure will become a major player....
So, what do we get with the Dark Lover??
A multi layered story introducing us to J R Wards fabulous Vampire world, with physically powerful and beautiful, good people with some magical, mystical qualities, which means the story can go any which the author wishes to take us.
There are evil to the core baddies in The Lessers and The Omega.
A beautiful lady who can also pack a mean punch and not take any shit from her man.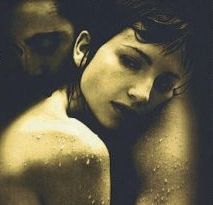 "That is one fine female, true?" V said.
An intense, passionate, love affair!!! ♥ ♥ ♥
There is the wonderful lingo which I have grown to love...
you feelin me, ladies?
The Black Dagger Brotherhood, I want to be in their gang. Please!!
I want to smooth them all over my skin and luxuriate.....Mmmmhmmmm
"Wrath was off the chain when it came to the business of vengeance, and he hunted their enemies with a single minded purpose that bordered on the insane."

"I can smell the sex coming off you right now. I could take you down on this sidewalk and be up that skirt of yours in a heartbeat. And you wouldn't fight me, would you?"

"Please, if you would," the butler said, "no throwing the linens. Peaches, anyone?" -Fritz"
TRUE ♥
**So the Epic Buddy Read has begun, with the vixen vamp pink ladies……..what do you think of the extended name, besties?**