First of all it's a real shame that this book has been pulled from publication. I feel sad the author felt it necessary, but obviously I completely respect her decision.....
So the cast list....Laura Drake is a bestselling author of paranormal romance, the real person behind the public persona is Samantha Jansen, then there are her book characters, and then her doctor, her sister & Alec, her potential love interest.....confused? I was to start with, just a little, I couldn't quite understand where the story was going.....curiosity and the excellent writing kept me reading and boy am I glad?!!!
The first 45% hmmmmm, to me it read, and was constructed like a short story, where you haven't got a clue what's going on and you're waiting for a twist or a reveal....and that's what happened; then the book took off.
I fell, head over heels in l♥ve with this intriguing story at exactly 45%. There was a WTF moment, I got goose bumps, and then I didn't want to stop reading until I discovered everything there was to know about Samantha and Alec!!!
♥ What has made Samantha Jansen shy and insecure and have a dual persona?
♥ What are the secrets that have damaged Alec?
"I'm intrigued. Tempted beyond what I've ever been before. To know her, to open her up. To break her."
Why???
"In love, sometimes what you fear most is exactly what you need."
Samantha finds herself in a twisted world that mirrors the fiction she writes. She is unable to resist the lure of Alec and finds herself in a dilemma......can she release her fear, make herself vulnerable and take a chance?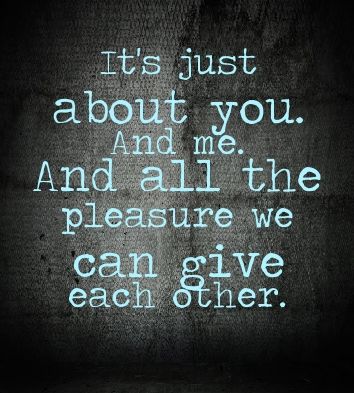 "This is all about pleasure, pleasure you've never known before, pleasure I want to introduce you to. A little fear can heighten the senses; a little pain can feel like ecstacy...."
I'm not going into details of the story because it would completely spoil your reading, but, needless to say after that quote, it's a little on the dark side which adds to the intensity & I have to say, I love a darker read.
"I touch him with my fingers, I lick him with my tongue and I suck him with my lips.."
Oh yes!!!! It is deliciously hot in places!!
click to get Orkut Myspace kisses Comments & Graphics
So does Samantha get her HEA? Can Alec overcome his scars? If you have a copy, you have read the book and find out!!!! It's a fabulous story!!!
I don't ever want to be without you again. Air doesn't feel the same....In my life...there is only you, Samantha. Only you. Forever."

"For the rest of my life, you have me. Body, heart and soul."
~ Samantha
** BR with the fabulous Pink Ladies**