**Excited**

Five 'Everything happens for a reason....' Stars
I'm struggling to find the words, my brain feels like it's had a work out and my Heart is fit to burst.....I cried and sobbed......just WOW.....this series has given me one of the best reading experiences EVER.Let me give you a flavour.....and share the love. ♥ ♥ ♥
Miss Malpas has given us a gift, the gift of Jessie Ward
He was everything we have come to know and LOVE and so, so much MORE!!!!! He's dominant, controlling, strong, protective, loving, caring, gentle, warm, vulnerable, playful, fun, witty, he made me laugh out loud many times with his antics and dialogue, just marvellous....ABSOLUTELY MARVELLOUS!!!!!!
And just for the record, so we're all clear....he's
♥MINE♥
'My challenging man'
So, as the title suggests there are confessions to be had, many more
CONFESSIONS,
more than I expected? Some things can be guessed (well I guessed one thing only) but others......
WOW
is all I'm saying.
The revelations explain so much about our beloved Jessie. His extreme reactions and behaviour, the lengths he goes to in all areas of his life.
Jessie and Ava share a love and passion for each other that is physically and emotionally so powerful, it makes it truly beautiful to read and glimpse into their world.
Our intense
LOVE
story develops at the perfect pace, creating suspense and intrigue, lust and passion, and of course some
HOT SIZZLING OFF THE SCALE SEXY TIMES.
Miss Malpas can certainly write about sex, all kinds of,
'flavoured'
sex!! **wink wink**
'I've never tasted anything so good.'
**knickers on fire**
'You've made my life as beautiful as you are.'
At times Ava was a little lost which made her frustrating, but I loved her anyway, she has charm and class and Britishness. And this book just oozes Britishness to perfection with the knickers and the bl**dy and so much more.
Of course we still had all the other characters we have come to love in this story, Kate, Sam, John and Drew, Sarah (not so much love for her) to name a few, new characters emerge and all of them are linked and weaved into the story so fabulously...it's truly magical.
And Jessie
isms,
there are many but my favourite.......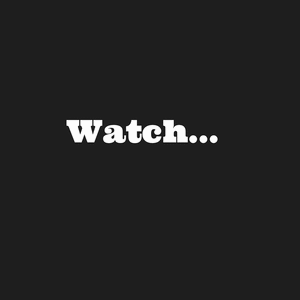 It was said as often as you would expect. And it made me smile. ♥
Miss Malpas gives us a real treat at the end of this book and it's the Epilogue, delicious and sweet and beautiful......Simply Stunning. And that is the best way to sum up this book and, in fact, the whole series and most importantly
Jessie Ward.......

Simply Stunning........End of. ♥ ♥ ♥
'Now I live. And it's only for you.'
~ Jessie
********
♥ BR with the fabulously gorgeous Pink bestie Ladies, Barb & Deanna....Lisa Jayne...Christy....Farah....Mammamia....
♥ We're sharing the love ♥
Ava picture attribution - By Lies Thru a Lens  (Gemma Uploaded by tm) [
CC-BY-2.0
],
via Wikimedia Commons