Five "Holy...Wow" Stars
"The musical lilt of her voice, the rhythm of her speech, the sound of her words, it all speed through him, calming him, comforting him."
"He was blond. Movie-star beautiful."
"His eyes were an electric teal blue, so bright, so vivid....God he really was beautiful."
~ Mr Hollywood...
Rhage ♥ Swoon ♥
"...an erotic legend in his race."
So the second book in the Black Dagger Brotherhood; Rhage & Mary's story.....WOW & WOW.
A.M.A.Z.I.N.G.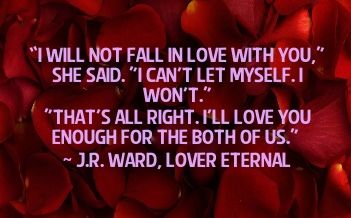 I can't begin to explain everything that is in this fantastic story. It's EPIC!!!! Once again it's multi layered with amazing lead characters that are extremely well developed with depth and purpose. Rhage has issues to deal with that affect him all the time, constantly....an inner beast....a curse.....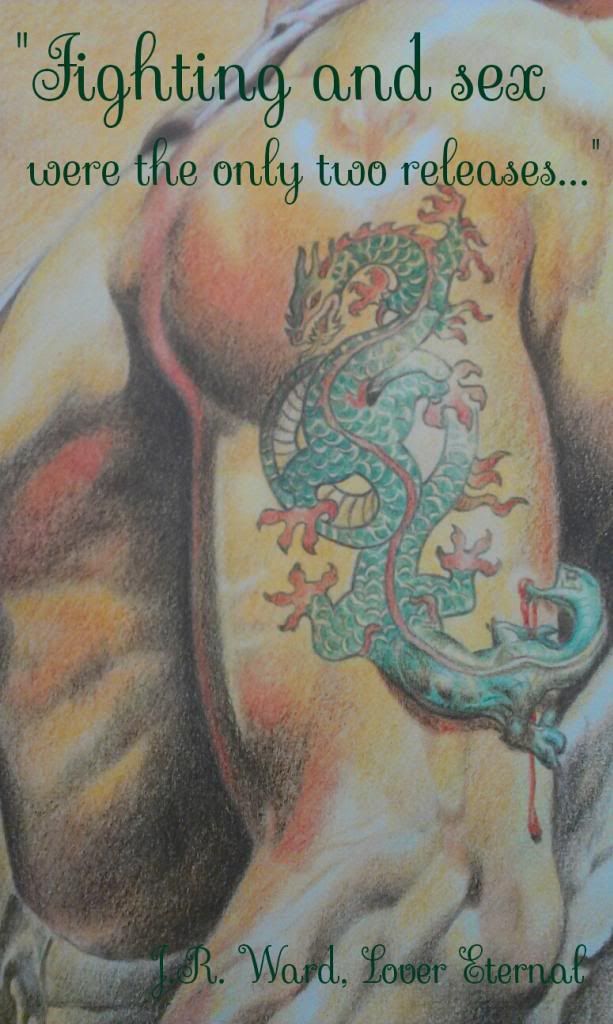 It also integrates various other members of the BDB. The author keeps feeding us snippets of information about the different characters in anticipation of the next read.....it makes the series utterly addictive.
If you love books were the hero is
strong, powerful and charismatic,
and loves his woman with a fierce intense passion then you will LOVE this book.
♥"The effect she had on him was drug like, a tantalising combination of sexual need and profound ease...it was nothing like he'd ever felt before."

"...one way or the other. I'm going to have her."

"I am barren of words, my female. For no sounds from my mouth are worthy of your hearing" ~ Rhage ♥
If you love books that are emotional, you will LOVE this book!! I was sobbing towards the end...uncontrollably sobbing...it got me......right in the heart.
If you love books that are
Sexy and Passionate
, you will LOVE, LOVE, LOVE this book!!
"I want my head between your legs so I can lick you until you scream my name. Then I want to mount you like an animal and look into your eyes as I come inside you. And after that? I want to take you every way there is."
Wowza..it was smoking hot in places....
This book has left me feeling like a ball of warm fuzz after taking me through so many emotions, my heart is fit to burst!!
♥ ♥ ♥
Every single gorgeous one of the Brotherhood have my heart. ♥
You feel me?
Next up Zsadist!! I can't freaking wait...I think I may have bonded!!!
♥TRUE♥
**Epic BR with the lovely vixen, pink lady vamps ♥
Sharing the love & passion of the BDB with ALL the lovely ladies makes reading these books extra special ♥ ♥ ♥
*The dragon picture was drawn by my gorgeous husband in 1990!!