"The last true test of his soullessness - wilfully stripping someone of their freedom."
AMAZING
storytelling. This is my second reading of this book and I loved it even more!!! My original thoughts stand but I feel the need to add a few more quotes and show my love for ♥Caleb and Kitten♥

*********************************************************
"...your old life is over."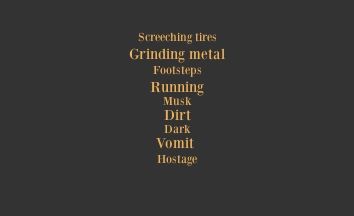 "...high-end pleasure slaves."
I wasn't sure about starting this series?
*Could I enjoy this book?*
I was curious, intrigued; I knew I HAD to read it because everyone else was raving about it and
WOW
I'm so glad I picked up this book!
To say I enjoyed it seems so very, very wrong – it's dark, intense, uncomfortable, violent, disgusting in place but also
compelling, gripping and heart wrenching.
The author draws you in and makes you feel empathy for the characters of both Livvie and the 'monster' that is Caleb.
"Caleb was a strange person, cruel and inhuman; a monster, and yet, at other times, he seemed so capable of something like caring......He could hold me and make me feel safe…."
*Caleb is dark and dangerous with a tortured past that affects him in every single way.
*Livvie has her own demons and insecurities to deal with.
She is confused about her feelings for Caleb,
".....Caleb, at times so kind and gentle and at others, I feared him down to my soul."
As a reader I found myself caring about his character too? – Confusing to me because of who he is and what he's done! This is all down to the skill and fabulous writing of C J Roberts.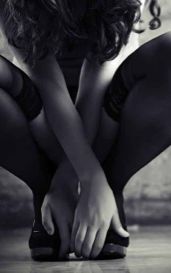 My own body had betrayed me'His embrace said all the things his lips could not or would not, they said, you're safe and I will protect you.....everything was fucked up.'

"Don't worry Kitten, I promise I'm going to make it better."
So, this is not a story with hearts and pretty flowers or knights in shining armour. It's NOT EASY reading; it's gritty and raw, and packed to the rafters with powerful emotions. And yes it was sexy too,
VERY
???
*Am I glad I read it?
*Did I love it?
Yes & Yes
"Sell. Pleasure. Slave"

"Stockholm's"???

"He was my tormentor and my solace."
Fabulous?!!!!