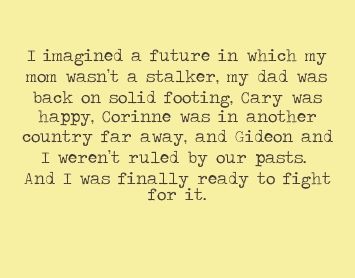 If I completely honest, I expected something more dramatic to happen in this story....dare I say, even a cliff hanger? Something??? I could sense the author padding out storylines for the supporting characters (ready for a TV show, maybe?) Talking of the other characters, Cary was an absolute joy, a manwhore with bags of personality....I look forward to more of him!! Her mum is a minx and I think we will see plenty more of her!!
All that said, nothing will EVER spoil my book love for Gideon, he can do no wrong in my eyes!! He is perfect, adorable, intense, passionate, romantic and delicious. He loves his lady so deeply and passionately and is fiercely protective. It makes me dreamily happy and all warm inside!!!

If his delicious character stays true, which it is has so far, I will always love to read anything and everything with him in. If you love Gideon.....then YOU will LOVE this story!!!! ♥ ♥ ♥
"Hello, Dark and Dangerous."
"He was so fragrantly, sexually, beautifully male."
♥ ♥ ♥
So this book as you've probably guessed is more of the same.....Gideon, Gideon, Gideon & Eva, their love, their trust, their jealousy, their story........xoxo
"I want the heart inside the body." ~ Eva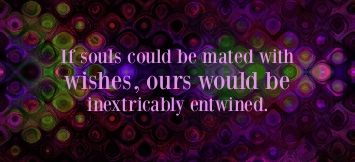 "...the other half of my soul." ~ Eva
"Mine"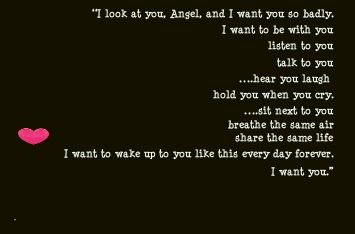 "Goddamn it. Wait for me, Eva. I waited my whole life for you."
It was absolutely freaking swoonsome the whole way through, lots of hot, yummy, sexy action from our fabulous book couple.....I was melting all over the place.....it was steaming HOT!!!
"I melted into him..."
"When I come, I come for you. Because of you and your mouth, hands, and insatiable little c*nt. And it'll be that way for you in reverse. My tongue, my fingers, my cum inside you. Just you and me, Eva. Intimate and raw."
The ending for now......
"Dark and Dangerous,
I'm madly in love with you. Your ball and chain, Mrs X
♥ Epic BR with the beautiful pink ladies, Barb & Deanna ♥
**And of course, lots of other lovely ladies!! xo
https://fbcdn-sphotos-f-a.akamaihd.net/hphotos-ak-prn1/62853_133995483454917_1555659655_n.jpg