Faster we burn takes us back to the Halloween party, where Katie and Stryker first meet. (The action slightly overlaps with the last book, Deeper we Fall)
"You're the girl who has what everyone
thinks is this perfect PINK life."
Katie
~ Loves, loves, LOVES all things pink! ♥ She coasts through school doing just enough to get by, she has no idea what she wants to major in or where her career path is going. She's had it with guys who treat her like shit, she just wants a way to forget her past. So she uses sex to escape, to lose herself…...…she does not want any attachments, any chit chat, just
SEX
………..sex with Stryker the guy who is the opposite to anyone she has been attracted to before.
"I don't need a boyfriend. I just need someone to f*ck me. That's you."Stryker
♥ ~ Tattooed, pierced, artistic, musically talented……he plays the drums, the violin, the guitar, the banjo….Swoon, swoon, swooooon!!!! He is only too happy to provide the 'sex escape' that Katie needs so much!! And he sings songs to her.....adorable!!
It wasn't a sweet kiss. It was a demanding get-your-clothes-off kind of kiss.
"I'll call you" ~ Katie
"Me and my di*k are looking forward to it."
The
Sex
is not massively detailed but it's hot all the same, it had an intimate feeling to it, a closeness that was lovely.
She spells it out to him, the way it has to be……….
"I probably was just a distraction for her until someone better came along. That hurt more than I thought it would."
I wasn't husband material.
I wasn't boyfriend material.
I wasn't forever love material.
I was 'guy you f*ck' material.
♥???????????????♥???????????????♥
"I'll still have sex with you, but the talking and the soul-sharing and all that? I can't do it anymore."
~ Katie
Again and again the boundaries have to be defined because the layers are being peeled back, Katie finds herself wanting to talk to this interesting, charismatic young man that is, Stryker. When she is low she can call him, he is always there for her.
Then tragedy strikes in Katie's life and the one person she needs is Stryker, he is there for her, he makes the bad feel better………but still they are……..
http://fav.me/d5ha487
Will this change? Will she trust Stryker with her love and her heart? Well………you will have to read to find out. There is a lot of angst along the way, Stryker is not perfect, and he makes mistakes, acts without thinking, which affects the people around him. There were times I wanted to shout at him.....NO DON'T DO THAT!!!!!
"You're pushing me away and I want to know why, Stryker."
Yes, it was predictable in places and maybe one tragedy too many but that's life sometimes; I loved the beautiful storytelling and the perfectly developed characters!!!
We get to see the rest of the cast again which I loved. The friends are described as a family in the book, and that really comes across, they are all there for each other when needed. Their relationship with each other warms the heart. ♥ ♥ ♥
I love that we get to glimpse more of Lottie and Zan and see their future togetherness.....beautiful!!!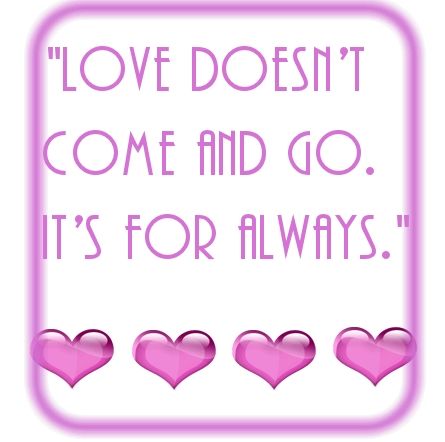 "You and me. No space.
Always," I whispered to his lips. He opened his eyes and finally saw me. Saw that I wasn't going anywhere. "I love you so much."
"You're both trying to stop it, but here's the thing. It's going to happen anyway. Something that powerful is like a speeding train. You can slow it down, but it's never going to stop."