**This may contain small spoilers**
5 Million Passionate Stars
★ ★ ★ ★ ★ ★ ★ ★ ★ ★ ★ ★ ★ ★ ★ ★ ★ ★ ★ ★ ★
'A fallen boxer
A woman with a broken dream.
A competition'
Amazing, incredible, brilliant, perfect, orgasmic…………WOW!!!!!!!!!!!
There aren't enough words for me to describe how fanfreakingtastic 'Real' is????
It is the story of
"The one and only, Remington 'Riptide' Tate"
an alpha male with
"black hair……Cheekbones….strong……beautifully slim hips……narrow waist…….broad shoulders…..eight pack..….sexy v……….powerful legs, thick with muscle…….Celtic tattoos…..…bulging biceps…….entrancing blue eyes…….My sex clenches tight…."
Are you getting the picture people? Remy is gorgeous, sexy and deliciously hot!!!!
Brooke Dumas is our lady
"…this lovely girl……with big gold eyes…..pink, full lips……"
She is pretty gorgeous herself with the most delectable inner thoughts about our man Remy who seems to have a direct line to the area between her thighs……..(hot, hot, hot)
Their relationship is intensely passionate, I had to catch my breath many times.
They spend a lot of time
kissing
♥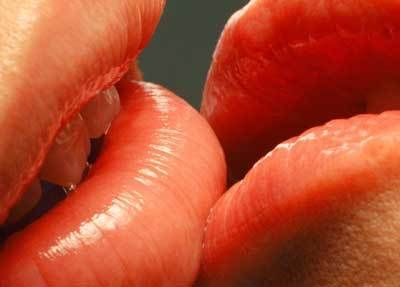 ">
"He kisses me so slowly and so deeply that I run out of breath….stroking my lips, the roof of my mouth, and my teeth. He suckles, sucks, turns, twists. I fall in love with his kiss so fast……….My entire body is consumed by the way he fucks my mouth until my lips are raw and swollen and it hurts to kiss him back even though my frenzied body demands more."
cuddling
♥
sleeping
♥
touching
♥
feeling
♥ .....very, very intimate and sensual....without actually getting down to business for quite a long time; this doesn't matter because the visuals the author exudes in her writing are orgasmically amazing!!
"When I take you you'll be mine" "………I want him so bad I feel consumed inside, like he's already possessed my soul, and now my soul aches for him to possess my body."
When will it happen……..the anticipation………the longing.......
When it finally does………you feel their relief; it goes on and on and on……….scrumptiously hot, yummy, mind blowing, descriptive writing.
"My breath just goes.""And now I want him like I want to breathe, to eat, to live a happy life…"
Remy and Brooke use music to say the words they find so difficult and this provided some truly beautiful, romantic, touching moments....
Possibly my favourite part is when they swapped this song...just beautiful......(sigh)
http://youtu.be/Q0-omvd2u1s
"I'm just a female. Seeking my male. His hardness. His touch. I can't breath, can't think, want him want him want him……connection…exhilarating contact……..his touch……..his kiss……..I'm just starving to be fed, and my body has never been this hungry.""The earth moved. Yes! It was that freakingfuckingtastic OMG!!!!!!!!!!!"
BR with Barb and Deanna :)